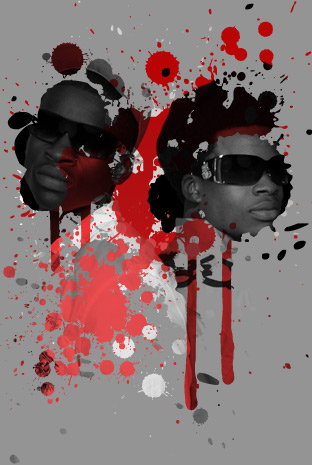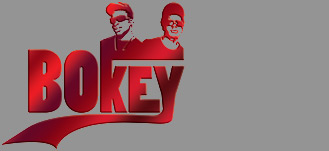 Malc-Dogg born as Malcolm Denard Davis and "BABY G" aka Baby Goods AKA Kenneth Davis jr., are brothers from the historic, Central Florida, Booker Town neighborhood of Sanford. The brothers have come together to formed a group called BOKEY, which is how the native Central Floridians refer to the city of Sanford. Sons' of Kenneth and Patrice Davis, the youngest brother, Malc-Dogg started rapping when he was 12 yrs old and made his first song at the age of 14 entitled "Waas Up Boo".

The song was played on numerous underground stations throughout the state. With encouragement from the older homeboys from the Booker town neighborhood, Malc- Dogg decided to pursue his talent as an entertainer. Malc-Dogg is a student at (SHS) Seminole High School, maintains a 3.0 GPA, and plays football for the defending 2008 6A State champions!

"Baby G" and his older brother Malc-Dogg, took to the entertainment industry at the age of 11 years old. Both Baby G and Malc-Dogg are committed to the entertainment business and soon hope to be mentioned in the same breath as those two entertainers like Usher, Snoop, Lil Wayne and others.

BOKEY is all about making great music and showing other communities that if you work hard you can break through. Bokey is about making money and helping to put keep it 100 real the legal way. Both members know about hard work and having grown their own very successful lawn moving and maintenance business.

The work ethic of the group called BOKEY is reflected in the music they make. Move forward now to 2009 and BOKEY has signed a global Distribution and Publishing Agreement with U&I Entertainment Group Group and the Australian Indie power house label " Blue Pie " www.bluepie.com.au With Kamau from U & I and Damien Reilly from Blue Pie guiding Bokey we are sure to see some hits flowing from this production team. U & I Entertainment are no new comers to the industry with numerous recording and production credits to their name this great new teaming allows the group to work with their big cuz, Dj Whine, and the homie, Kamau, two pioneers of Sanford's rap scene from the early 80's.

Coupled with rave reviews and hit songs, the album has been hailed with numerous gold and silver design awards at the New York Festival for CD design and the Art Director of Canada Design Show.

With soon to be released songs like "Tip'n" & "Wip Like", featuring Lady K, getting huge positive reviews from industry insiders, BOKEY will soon be at the top of every radio stations rotation list for sure!